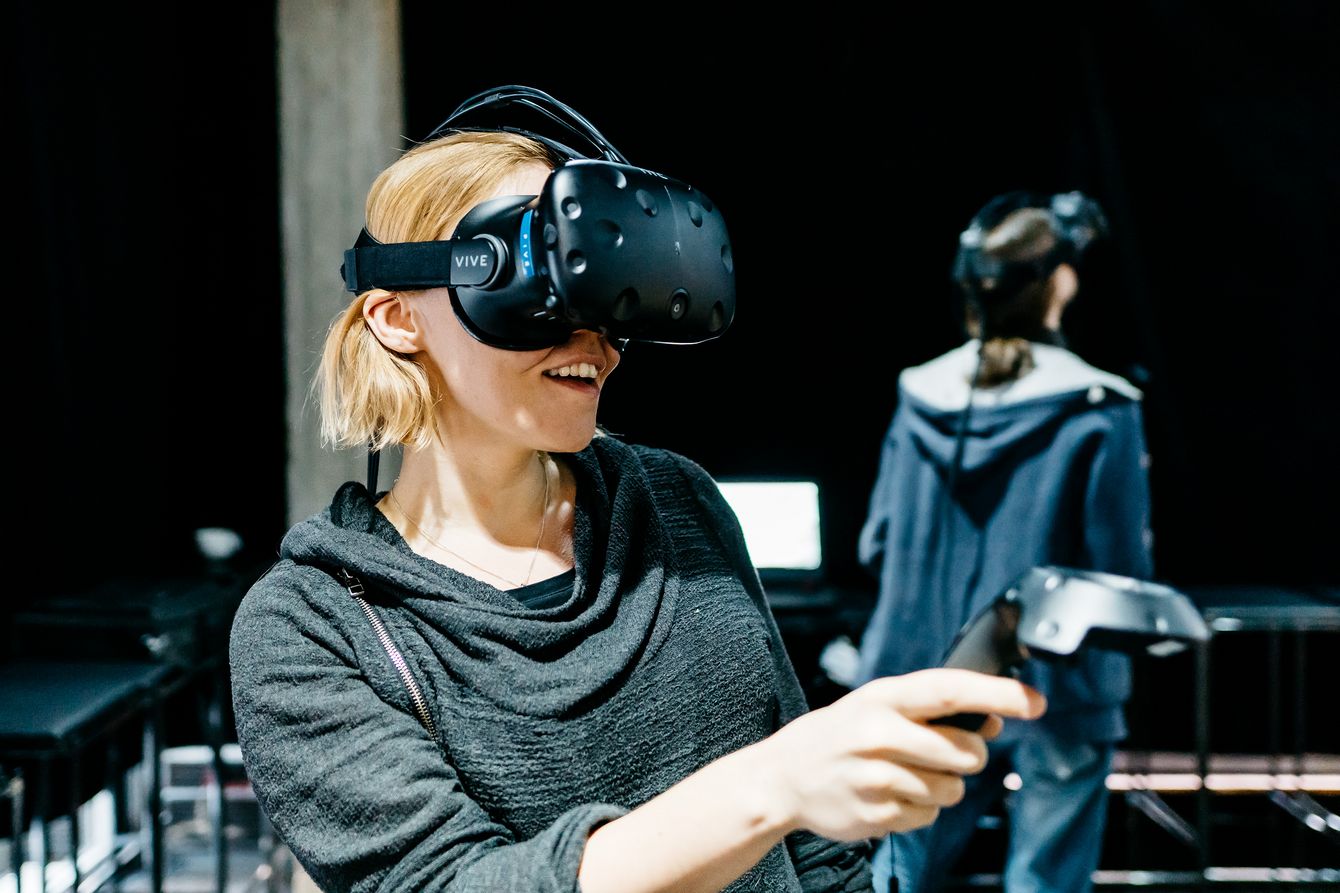 Because we intend If we want to be a part of the media landscape in future, we got to participate in the game right from the beginning. For any forward thinking media company at the moment it should mean a deep dive or at least a skinny-dip into the worlds of artificial intelligence and machine learning, automated content and robot journalism, and of course virtual reality.
The competition for people's attention is truly global and the quality standards are no longer set only by the established usual suspects. Instead, the bar is constantly raised lifted constantly by fast and clever new comers who have both the ambition and the abilities to change the whole game. The only way to keep up is to team up and start playing the game even before the rules are set.
Yle Beta is an incubator for future media experiences. We're inviting you on a quest for something new. We want to offer you the opportunity to test the possibilities of new technologies and, at the same time, together learn together what they can offer us from the perspective of storytelling and journalism. We will put to use everything all the things we've learned fromwhen building a next generation media experience, the best public digital service in the world.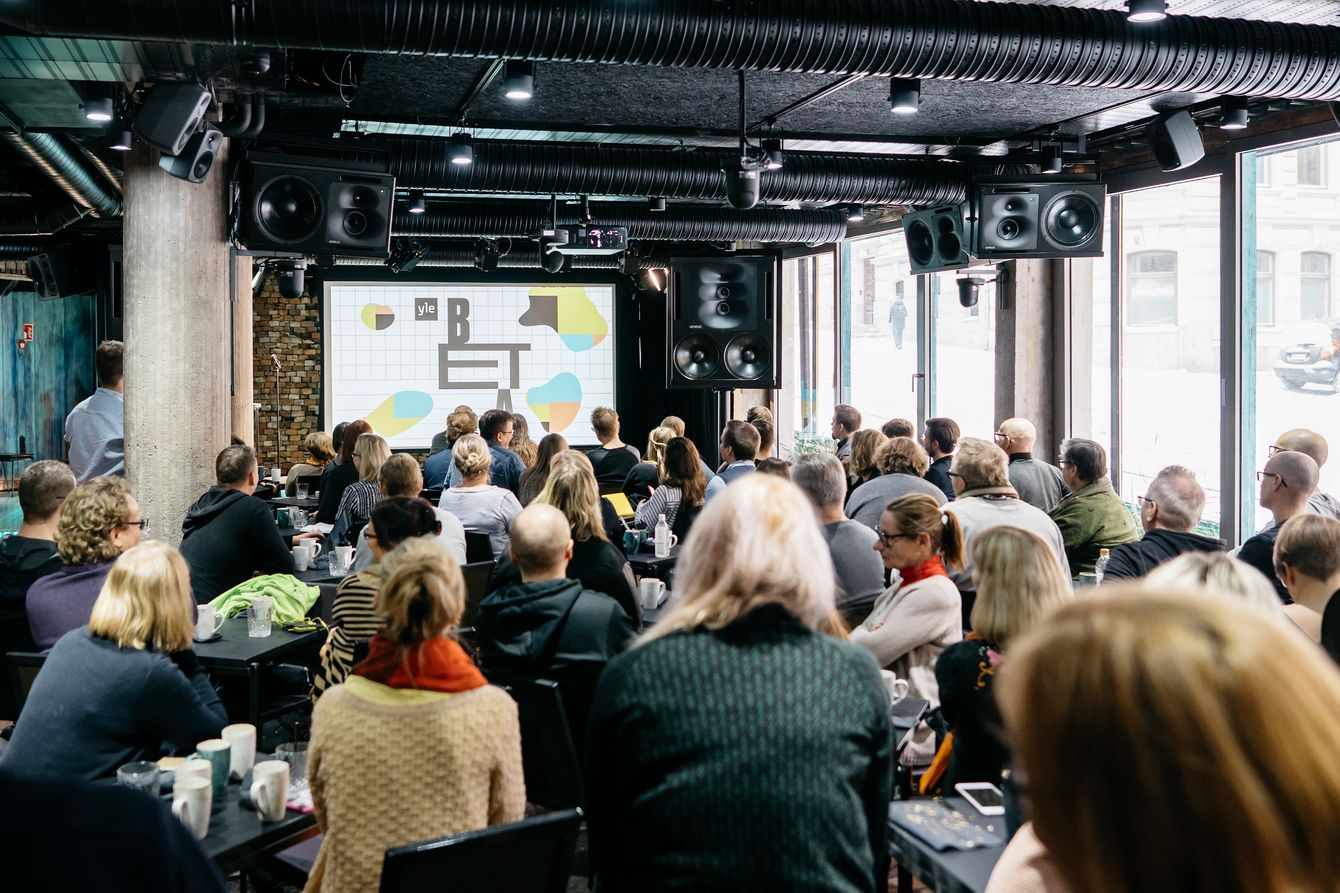 The project launched in the beginning of Novemeber with our first Beta Day event followed by two calls for ideas (see Arctic Startup coverage). One for experiments seeking new automatic ways for making Yle Areena's content visible and another for exploring the next step of storytelling and journalism in VR/AR. We were stunned by the amount and the ambition of the ideas that we were submitted in only just two weeks time. It was not an easy task for our jury, comprised of experts from both Yle and the development community outside. 
The first ever experiments conducted by Yle Beta and our technology partners will be about finding out how well is some cutting edge AI couldat the moment able to tell us what is said about a specific subject in Yle Areena's streams, both audio and video. We hope to have an early prototype of some sort ready by the end of the year and our first test results to be shared soon after. At the same time, our VR/AR track starts with testing how to deliver some first hand crisis experiences virtually to our doorsteps. Soon after, we'll have a look at what are some of the new possibilities which VR bringsopens us as event spectators.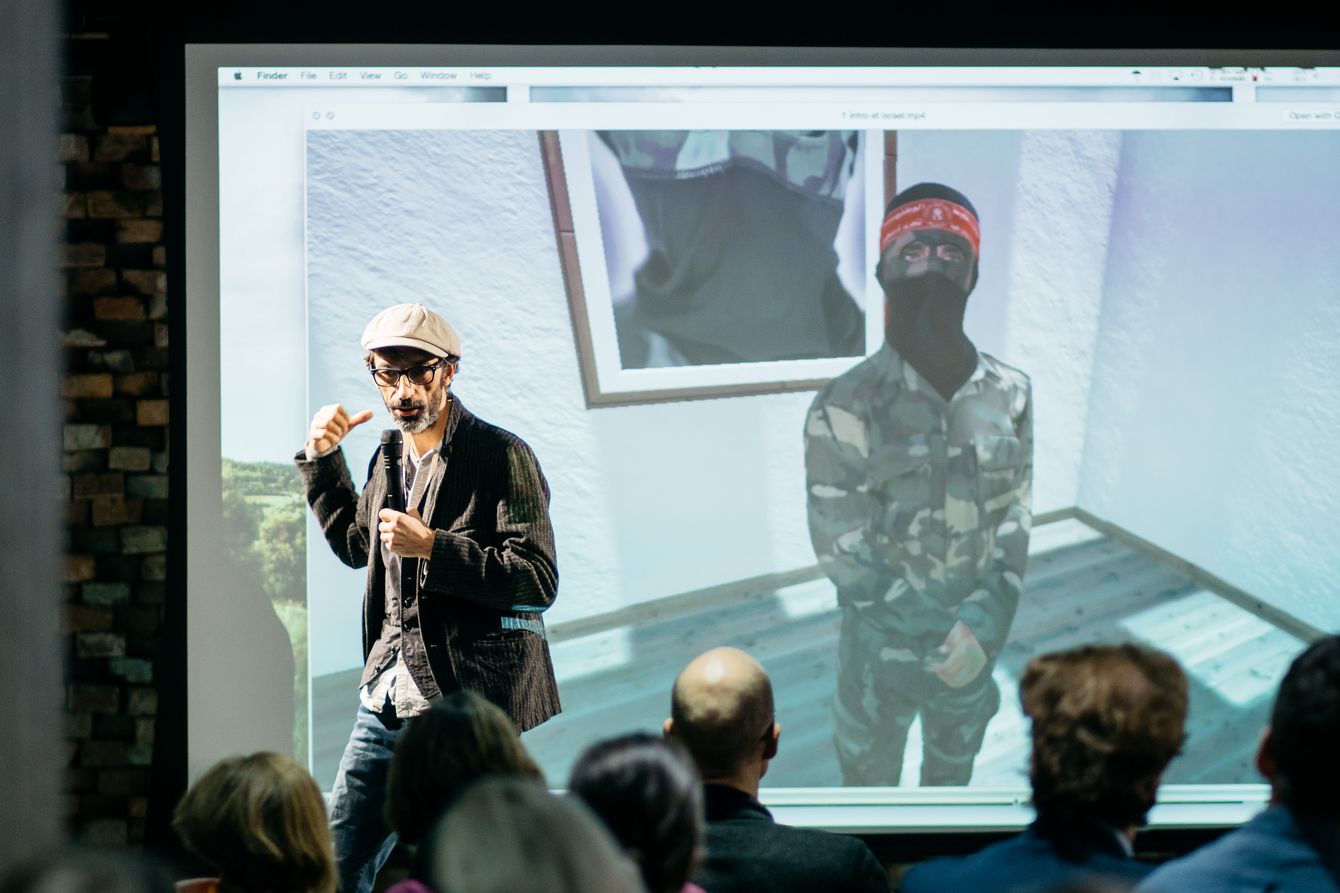 Yle Beta is all of us at Yle and everywhere else that can't wait to fearlessly dive into everything new without fear. It's an open membership, and you can join in by rolling up your sleeves and participating in epic stuff. The easiest way to participate in Yle Beta is to keep reading this blog, join in the discussion on our Facebook page and come to our next event.
And most of all, to present us with your ideas about what the might the future media might be like and how we could together experiment with it already today.